January 24th, 2012
Up at 6:00 this am and by seven was working on my third cup of coffee, had watched the weather several times and was anxious to begin searching for a jacket/sweater/layette for my grandchild-to-be to wear home from the hospital. It will be August so it will have to be something light and comfortable, possibly cotton. I have so many boxes of yarn in the rented storage container in Dad's yard that I will never have to buy yarn again, but getting to it is the challenge. Mom is out putting mail in the box and probably worrying about the snow sliding off the roof. The warmer weather we are having makes the snow dangerously hang off the eves. Having said that I think I will go and check on her... This was the first pattern I saw shared this morning on the crochet groups, and I might choose this for the first pattern...
http://www.geocities.ws/crotiques/tunisian.htm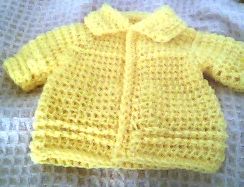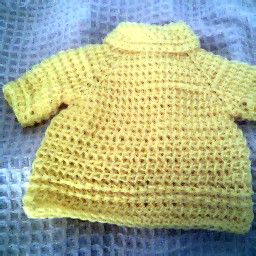 these pictures are directly from her site. not my work. though I will post my work if and when i make it.